Part 1: The Gorilla in the Marketplace
As reported in the Wall Street Jouranal, and just about everywhere else, the mighty Amazon is flexing its muscles in the book distribution and selling space. In its latest round of market maneuvers, Amazon is pressuring Hachette Book Group to renegotiate its e-book pricing terms. As Hachette resists giving more of its profit margins to Amazon, Amazon is no longer allowing its customers to pre-order Hachett books, making it harder for people to buy new titles from Hachett. While the resulting outrage is understandable, shaking fists at Amazon is going to do little, if anything, to change what is going on. I think it's time to stand back and take a look at the reasons why Amazon is where it is, and to examine strategies that authors, publishers and independent book stores can take to improve their market position. 
As a writer, I am extremely supportive of my local, independent bookstore. I launched my novel with a well-attended reading at Powel's City of Books in Portland. I've read my own works, and support readings by other writers, at Broadway Books, Annie Blooms and other book stores in Oregon and Washington. And yet, I am dependent on Amazon to generate any kind of volume in sales, and for getting my novel to readers who prefer e-books to to traditional hardcopy. It's not a love-hate relationship with Amazon, so much as an unasked-for-dependency.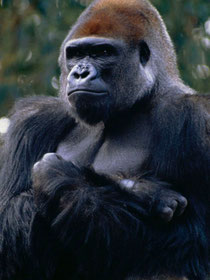 As a market strategist, I help my client's analyze their position in the marketplace. Are they new to the market? Are they an established player? How do they stack up against the competition? What unique value do they add for their customers? How does their supply chain work for, or against, them?
But ONE of THE MOST IMPORTANT elements I help them discover is the dynamics of the Market Life Cycle. Every product category (and by category, I mean a class of products. Think cars, light bulbs, laundry detergent, laptops, tractors, coffe, and yes, books!) goes through a series of life cycle phases. These phases range from an early entry through growth, maturity, and decline. At each phase, the dynamics change. And market strategies need to change across those phases. 
By understanding and exploiting these dynamics, Amazon was able to first disrupt, and then dominate, the book distribution market. As an undisputed market leader, Amazon's position allows it to:
1. Have a favored negotiation stance
2. Be first in the minds of consumers
3. Leverage suppliers to further reduce costs and improve profits
4. Enjoy free third party support
5. Be accorded customer loyalty and forgiveness when it makes mistakes.
Can you think of another company that enjoys these advantages? How about Apple in the concumer electronics market? Hewlett-Packard in the printer market? Sometimes this dominance makes one just want to throw up one's hands and lay down. It's unlikely (OK, impossible), that Hachett can snap its fingers and make Amazon go away. But in looking at other indsutries where one company dominated, we can look at potential strategies to that comapnies can use to survive and even thrive.
Friends, over the next few weeks I will review the market dynamics that have led to Amazon's dominant position and, more importantly, examine what publishers and independent book stores can do to strengthen their own position. Let me say right up front that much of the foundational work here has been laid by Geoffrey Moore, author of "Crossing the Chasm", "Dealing with Darwin," "Escape Velocity," and other books. I am fortunate enough to be an affiliate of The Chasm Institute. And although this work is grounded in the technology sector, the principles can still be applied here. And Amazon is a technology-dependent company. 
I hope you will join me on this exploration. I claim no exclusive set of insights, and I invite your comments, insights and propositions. Let's make this a dialogue of ideas.
Next Up: Why the Amzon Business Model works in its favor and also contains some important points of weaknesses.